The sofa is one of the most important investments your clients will make, especially one of the most permanent. As an interior designer, you need to consider it before buying.
Consider some key points, like the cushion, the sturdiness, the joints and frame and the overall design of the sofa. Today we spill out the most useful secrets so that you know how to choose the best sofa for your living room project.
FIRST – QUALITY OVER DESIGN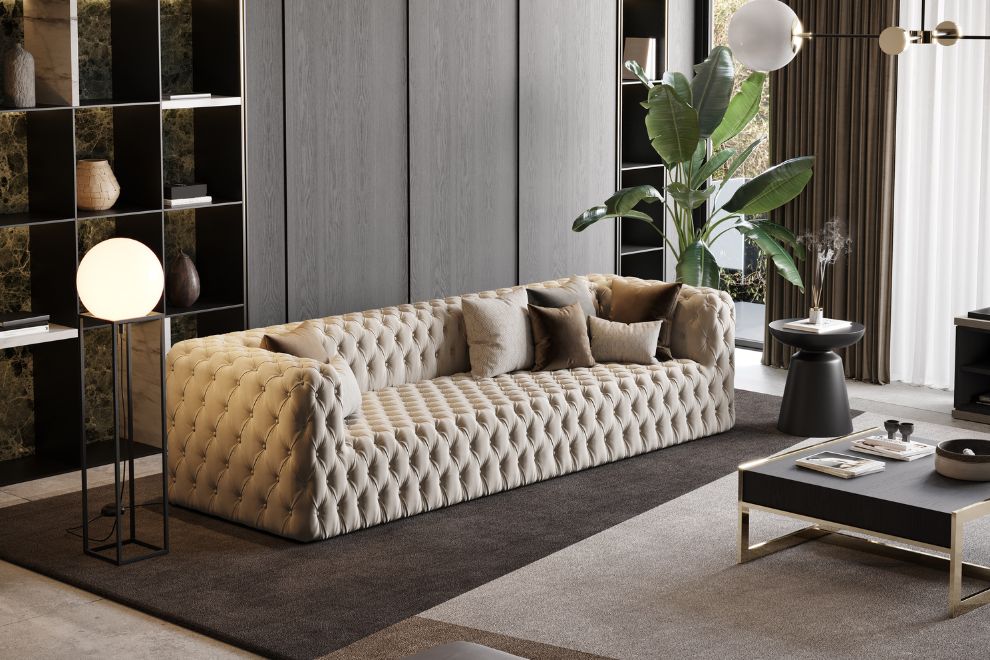 When designing your living room project, choosing your sofa based on its quality is always safer than the design. 3 main steps can help you decide on the sofa's quality.
Sturdiness: Quality sofas should feel solid and heavy. Look for a frame made from kiln-dried hardwood such as oak, alder, birch, maple or high-quality hardwood plywood or marine plywood.


Cushions: Most cushions have a core of polyurethane foam. The denser the foam, the heavier it is and the longer it will last. In the cheapest furniture, the cushion is merely filled with polyurethane foam.


Joints and Frames: The best sofas have double-dowelled joints and corner blocks that are both glued and bolted together.
SECOND – MAKE IT WORK WITH YOUR LIVING ROOM PROJECT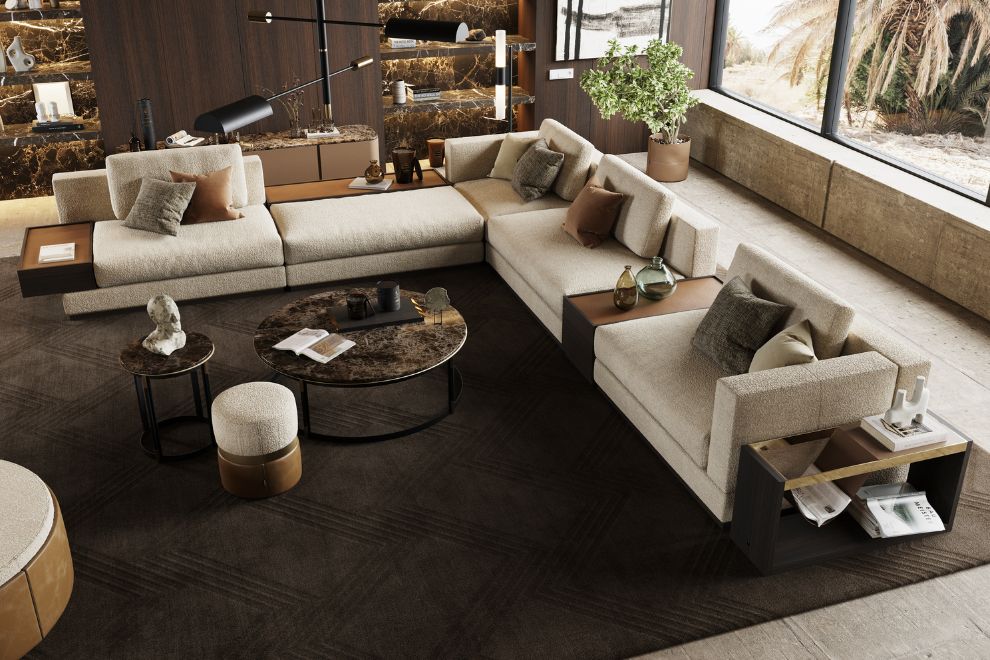 After knowing what your client desires, you should decide the style that the project will have. Contemporary, minimalist, and coastal designs are the most used across the world, so it will most likely be one of these 3.
If your interior is more traditional, you should choose a contemporary sofa. They tend to have cleaner lines, fewer flourishes, and understated upholstery.
If your client prefers a more nautical approach to design, then blue hues must be present. The sofa can be an easy pick to bring that coastal style to life. Light wood tones and blue stripes are also good options for your sofa.
If the interior has more of a minimalist approach, then soft colours, light woods and slimmer cushions should be your focus when choosing the sofa.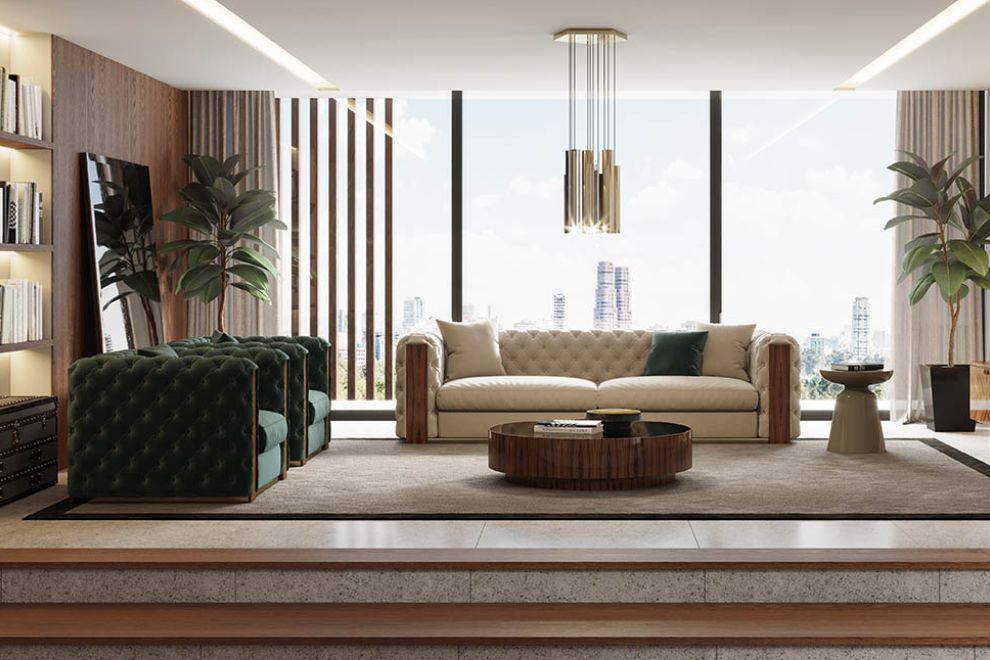 Size matters: Consider the proportions of the room and determine what height, length and depth of sofa would look best in the space.


Armrests: If you're short on space, think about buying a sofa with low arms or no arms. it'll make your room look larger.
Where to face it/place it?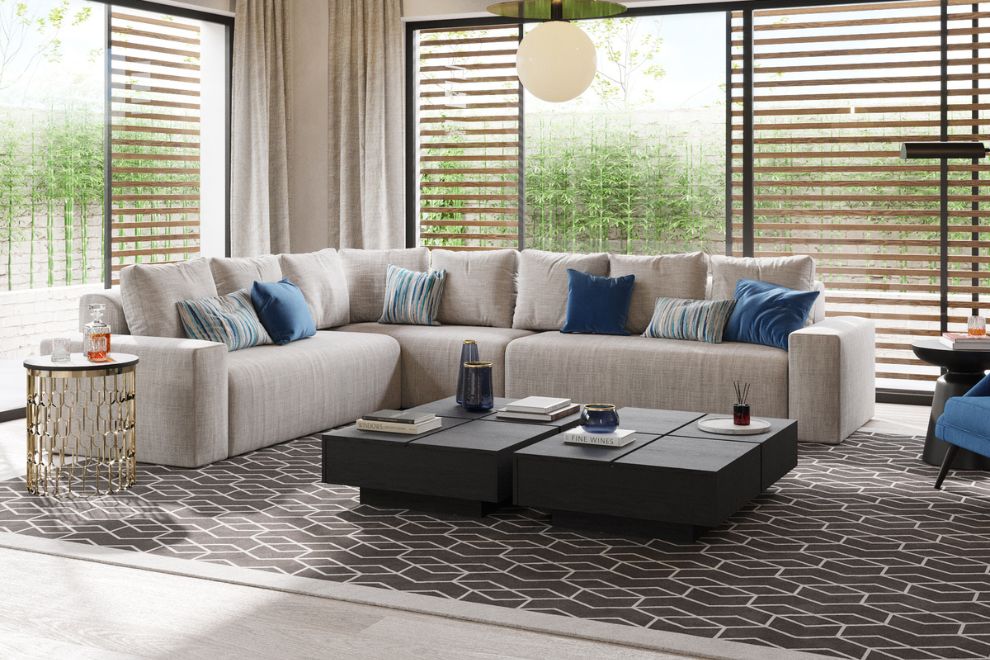 The first step in successfully organizing a living space is to analyse your client's lifestyle. What do they do the most in that space? Do they enjoy unwinding in front of the television? Make sure that their sofa faces in that direction. Do they enjoy hosting a game or wine nights? Form a semi-circle (or even a complete circle) around a central table.
Is the living room used to lounge, relax, and read? Surround the sofa with chairs and cushions to create multiple seating areas that can be enjoyed alone or in large groups.
What to consider for the Sofa design?
The design is one of the major selling points when it comes to Sofas, as they usually are the centrepiece of any living room.Despite comfort being the number one priority, design should be a close second, and besides the usual colours, textures and overall design choices, there are a few details that should be taken into consideration.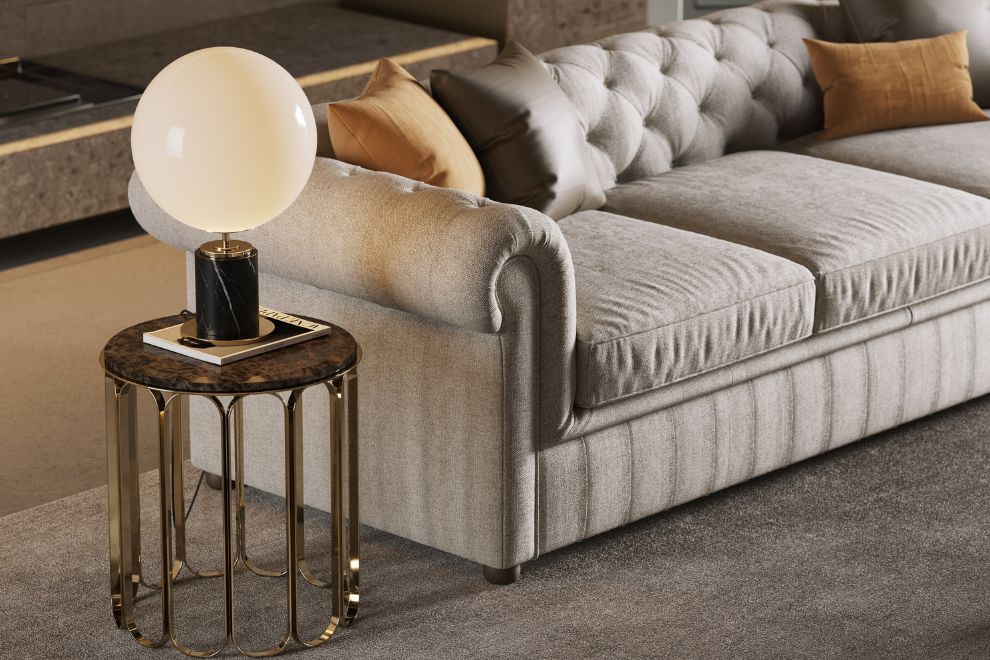 The back of the sofa is also very important. They can come in 2 distinct types of backs: pillow back or tight back.
The Pillow-Back sofas are typically associated with being more comfortable and inviting, but they have a small drawback: your filling pillows can feel slightly misplaced. Tight Back sofas can be the perfect solution for this problem. The depth of the seat and the angle of the back will also influence your living room project.
THIRD - CHOOSE BASED ON LONG-TERM VALUE
Since sofas are such a big investment, you'll want yours to stay in fashion if possible. Given this, it's usually better to stick to a neutral fabric.
Pillows can be used to enhance colour and pattern. Plus, if your client decides to remodel, pillows are simple and affordable to replace.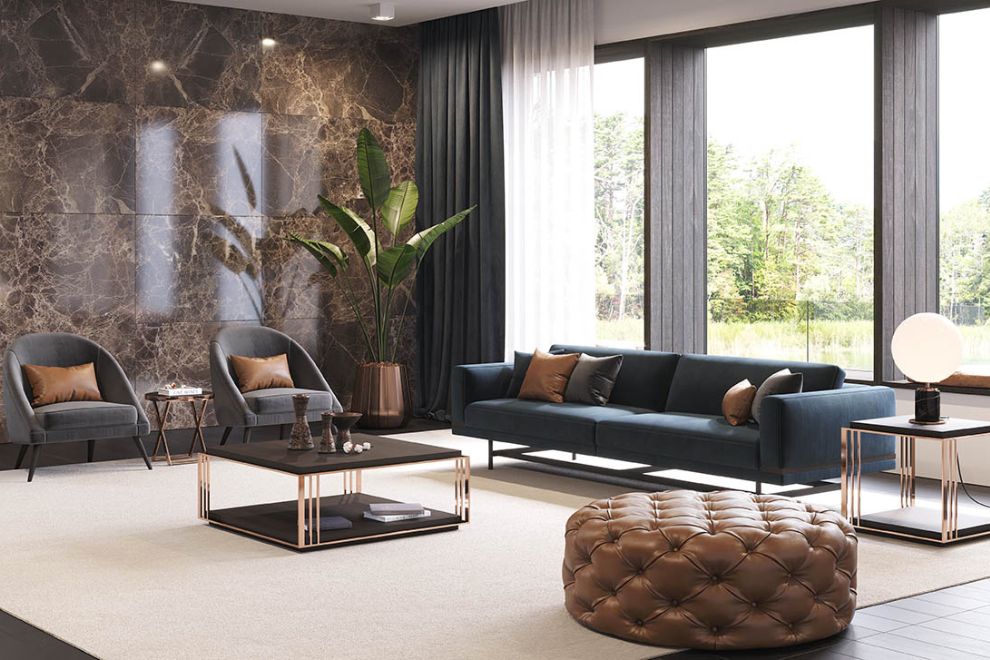 Another thing to consider is children. Does your client have children? Consider darker colours to avoid disasters. Synthetic textiles are typically more durable, colourfast, and cleanable. Tightly woven and hefty textiles, as well as leather, will withstand wear and tear better. It is a small detail, but your clients will thank you later.
Do you know our sofa collection? We made a special guide where we explain WHY our sofas are the best, and WHY you should buy them for your next project. Meet our Sofa Experience